Brian Henry
President – Quality Entertainment
brian@qualityentertainment.ca
Ext : 221
Disc jockey for 25 years. Graduated from the Radio and TV Program at Algonquin College. Honorary diploma from Algonquin College. Vice-president of the Canadian Disc Jockey Association (5 years). Advisory board member for Event Management Program – Algonquin College (13 years). Extensive experience producing important weddings, galas and events. Member of MPI Ottawa / Member of their Community Outreach Committee. Awards: 40 Under 40, Wedding Industry Leader, MPI Mentor, MPI Volunteer, Kiwanis Foundation Citizen of the Year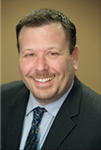 Scott Smith
Production Sales & Co-owner
scott@qualityentertainment.ca
Ext : 222
Extensive experience with sound and video production for some of the most important events, meetings and galas in the city. Expert when it comes to decor lighting and sound.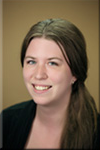 Samantha Romon
Wedding and Event Coordinator
coordination@qualityentertainment.ca
(Monday to Friday)
Ext : 224
Graduated from the Event Management Program at Algonquin College. 10 Years at Quality Entertainment.
Shiva Loknath
Operations Manager
operations@qualityentertainment.ca
Over 25 years in the event industry with experience in sound, lighting and video.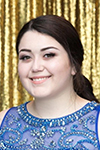 Vanessa Smith
Wedding and Event Manager
info@qualityentertainment.ca