The creative people of Quality Entertainment are ready to create a fantastic experience for you. Being "big kids" ourselves, we know exactly what to do to get people having fun. From interactive family dances to school BBQ's with inflatable's, cotton candy, popcorn, hot dogs and hamburgers to magicians, clowns, face painters, or anything else you can think of, we have it all. Read on to learn more about the services we offer to create the best family event you will ever have.
Dances
The best family dance disc jockey service, Quality Entertainment presents an evening students, parents, family members and teachers will enjoy and be proud of.
An excellent fundraiser, family dances are great way for young children to dance with their parents, win prizes and most importantly, have incredible fun. Our professional team of entertainers pride themselves on being able to create a festive atmosphere. Through a variety of interactive dances, games and contests, our staff will have everyone up on the dance floor. Your guests will form conga lines, sing to their favorite songs, participate in the Macarena, ride an imaginary surf board, impersonate the Village People, learn new dances, dress up in costumes and lots more.
Don't worry about it being too loud or musically offensive, this show is perfect for all ages and all types of school boards including public, private and religious. The family dance by Quality Entertainment is a popular choice as a fundraiser or as a fun evening. Even if you do not have a date set or any ideas on how to present a family dance, we will assist you with every detail. Do not delay. Call today.
Face Painting
Every child loves to have their face painted. From small cheek designs to full face painting, the Quality Entertainment face painting team will have everyone looking their festive best in no time.
Inflatables
When your corporate event requires rides, games or inflatable structures, Quality Entertainment is your best choice for a variety of options. Sorry, we do not provide small inflatable structures for birthday parties or backyards as all our structures are very large and are meant for parks and fields.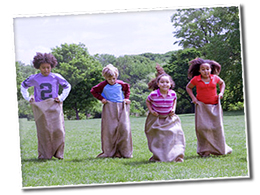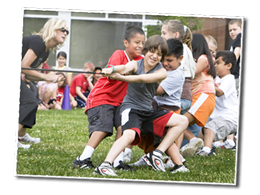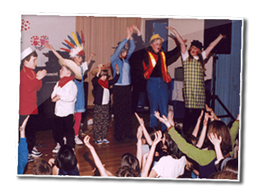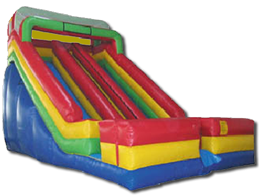 Party Entertainment Ideas
Click on the image to read about the service.