If you are looking for something unique and interactive for your next party or special event, you've got to book karaoke. It's so much fun your friends or co-workers will be lining up to sing all night long. Our library consists of the classics everyone knows and everyone loves to sing. Karaoke is a great as the stand-alone entertainment or as an add-on to create some excitement for the evening. For more information, contact Quality Entertainment today.
Karaoke Package
We provide you with a karaoke technician, the karaoke library full of great songs to sing, a microphone, a sound system, a LCD monitor and stand.
Options
* Karaoke host to make the experience even more fun for everyone on the stage
* Stage lighting so everyone in the audience can see the singers better
* Video package so the guests can see the words on a big screen
* Stage backdrop for a more professional appearance
* Subwoofer or additional speakers to create an even better sound
* Upgrade the technician to a DJ so there is music when there are no singers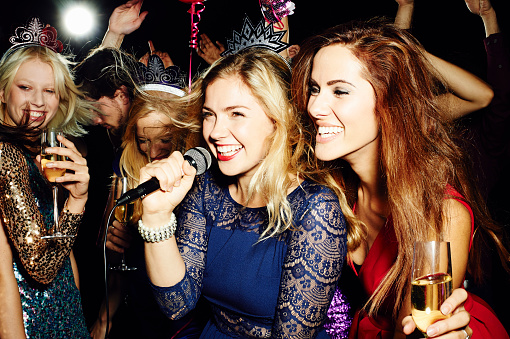 Party Entertainment Ideas
Click on the image to read about the service.