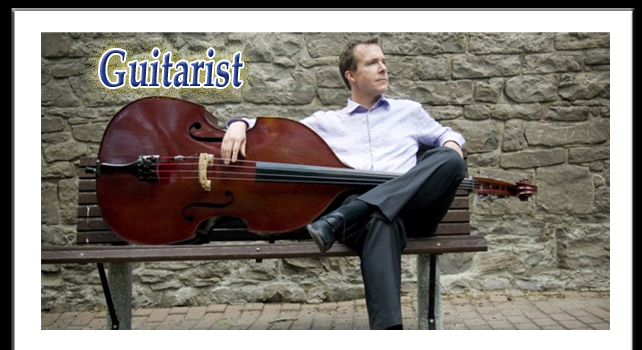 This guitarist is an accomplished performer, and composer, in the Ottawa/Gatineau area, who has ventured into many styles of music. He graduated with honours from Humber College Music Program. He plays the Baliset – 9 string instrument as well
as the acoustic bass, fretless and fretted electric bass. No stranger to the studio,
he has recorded with many musicians and vocalists, participated in radio and television programs and entertained local and international audiences in live performances. He is perfect as a soloist up to his trio for background music
for your event or wedding.
For more information about this guitarist call Quality Entertainment at
613-52-MUSIC | and ask for Brian Henry or email him at brian@qualityentertainment.ca