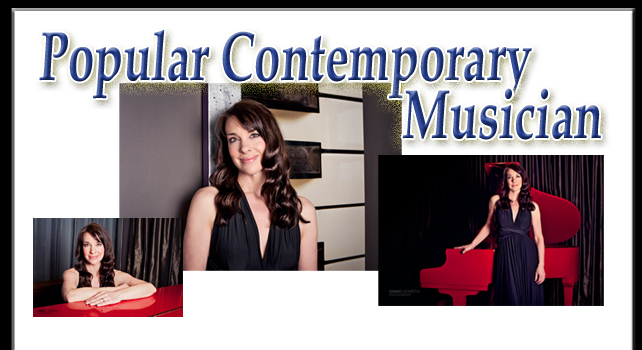 A very talented musician who can perform classical, jazz, modern, popular music. She sings and plays the piano.
A classically trained musician, composer and accomplished multi-instrumentalist who began studying piano at the age of six through the Royal Conservatory of Music in Toronto. Described as having the "Voice of an Angel", Her soft enchanting vocals have often been compared to those of Sarah McLachlan.
She has spent over twenty years performing as a solo artist and as a member of several bands, choirs and orchestras. Her talents allow her the flexibility to offer piano, voice or flute. As a piano vocalist, her easy listening interpretations of popular cover favorites are fresh and captivating with songs that are easily recognizable and yet unique. Enjoyed by all ages, she covers 60 years of the most popular music from a wide range of genres from pop, rock, folk, and jazz. There is always "something for everyone".
She is also proud to involve herself in a wide variety of benefit concerts and fundraisers in support of a number of important causes such as the Canadian Cancer Society and the United Way.
For more information about this Popular Contemporary Musician call
Quality Entertainment at 613-52-MUSIC | and
ask for Brian Henry or email him at brian@qualityentertainment.ca