Our Blog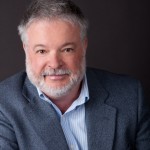 Alan Viau is one of Ottawa's most popular and experienced wedding officiants. He is editor and writer for one of Canada's leading wedding sites: OttawaWeddingJournal.com
8 Tips to Prevent a Ruined Wedding Reception
Every bride and groom want their wedding reception to be a party to be remembered as a super high energy party not a drunk fest. Guests getting overly intoxicated can really damper your celebration. Here are 8 tips to reduce the risk of having a ruined wedding reception.
5 Tips To Pump Up The Fun At Your Wedding With A Photo Booth Rental
Photo Booths are becoming more popular at wedding receptions. They are a great way for your guests to have some fun. Photo Booths are a form of entertainment – the ultimate selfie. Here are 5 tips for a successful photo booth rental at your Ottawa wedding -guaranteed to pump up the fun.
Custom AV Equipment Rentals Enhance your Venue
This past December Quality Entertainment provided the lighting and sound for a corporate gala held at the Shaw Centre in downtown Ottawa. Since the venue is designed primarily for trade shows and conventions and is a blank slate when it comes to its appearance, we were contracted to create an elegant and unique look for … Continue reading Custom AV Equipment Rentals Enhance your Venue →