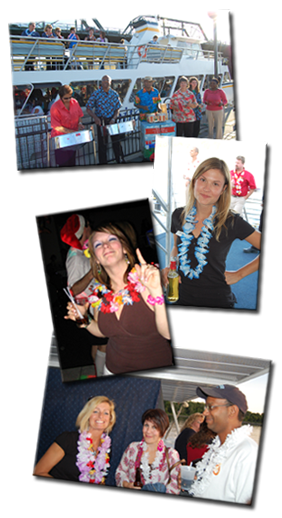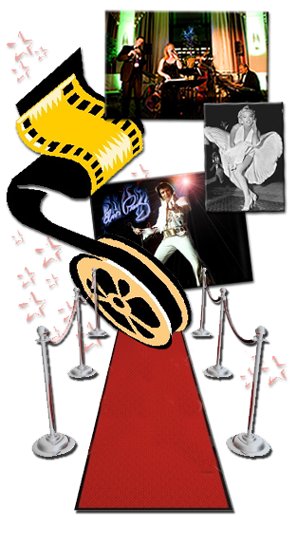 If you're looking for a theme for your next party, you've come to the right company.
Quality Entertainment can provide you with a theme that is very fun and affordable by using lighting and entertainment. Here are the most popular ideas we have provided
for our clients. If your theme idea is not listed, contact us and we will create that theme for you.
Theme Ideas
Tropical
Vibrant up lighting along the walls in greens and yellows with palm tree gobos, a steel drum or Latin band for cocktails and/or dinner, Leis on guests, umbrellas, colourful Adirondack chairs, straw hats
Disco
Disco gobos, multi color lights around the room, guests dressed in disco attire, disco band or DJ, disco balls, theme music, impersonators, disco cutouts, possible dance instruction
Retro
Retro gobos, multi color, guests dressed in vintage style clothing, Pacman images, music from the 80's & 90's, retro game like the Rubix cube, Rubix cube contest
Mardi Gras
Gobos, Mardi Gras music, masks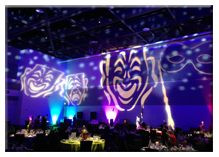 Sock Hop / 50's
Gobos, guests dressed up, theme music, vibrant blue and pink colors
Sports
Gobos, games, sports music, guests dressed in their favorite sports team, colorful
up-lighting

Black and white
Linen and people dressed to go with the theme
Cruise
Gobos, people wearing white captain hats and their best cruise wear, steel drum or
Latin band, Leis
Carnival/Circus
Gobos, banner, carnival games in the room, multi color lights, stilt walker, roaming circus entertainers
Rock'n Roll
Gobos, oldies music, green screen photo booth with diner backdrop, guests dressed and theme music, possible live band for cocktails
Country night
Gobos, country band for cocktails/dinner or party music, guests dressed in their denim and boots, red and white checkered linens, menu designed around country theme
Dance Party
Gobos, vibrant colors, club style clothing on the guests, intelligent lighting for the dance floor with white spandex columns, led DJ booth
Pajama party – the guests dress in their pajamas
White night – everyone dresses in white, white lights
Casino theme
Gobos, casino tables, Vegas style entertainment with a lounge singer similar to Sinatra or an impersonator like Marilyn Monroe or Elvis or a DJ
Medieval – gobos, dark lighting, guests dressed in costume
Video dance party
Large screens featuring the latest and greatest videos and club style lighting
Jazz Room
Smoky room, dim lighting, jazz group, stanchion ropes at the front door with a door man
Hollywood
gobos, Oscar statues, red carpet, red velvet stanchion ropes, red carpet backdrop with the word Hollywood, impersonators – Elvis, Tom Jones or Marilyn Monroe for mingling or stage performance, paparazzi on the red carpet, host for the red carpet doing interviews with a cameraman projected to the large screen in the room, live jazz music

Glow Party
Glow necklaces, glow canons and Led lighting are used to create a glowing experience
Mexican theme – gobos, lighting, mariachi band, Latin band
Oscar Night or Awards night
Similar to the Hollywood theme, stinger music by DJ for the award presenters and presentations, clear podium, white glow towers and intelligent moving head lights
Décor can be added to any of the above themes for stages, entranceways, hallways and around the room.