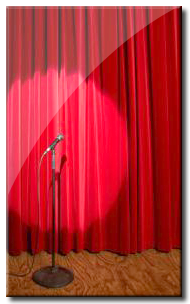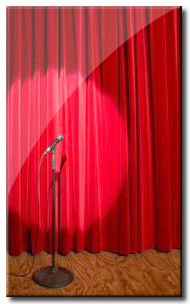 Welcome to comedy central where some of the best comedians perform. Here's where our clients come when they want to laugh. We offer single comedian performances and full comedy showcases featuring more than one comedian.
Now we realize you can call up the local comedy club and they will send you a comedian. The difference with Quality Entertainment is that we take in the comedy shows and choose our favorite comedians who are clean and professional to recommend to you. And for more than a decade we have been successful in matching our clients with the funniest people available in this city and beyond. There is also more to a comedy performance than the comedian. To bring you the authentic club experience to your location, we offer services the local comedy club doesn't. These services include:
* A sound system with microphone
* Background music before and after the show
* Pipe and drape backdrops and staging
* Lighting to highlight the comedian and stage
Party Entertainment Ideas
Click on the image to read about the service.